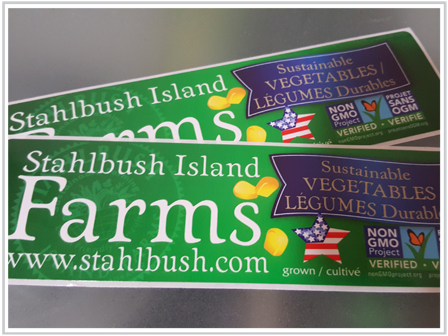 Did you know that frozen vegetables, if prepared properly, contain nearly the name amounts of vitamins and nutrients as   their unfrozen counterparts? It's true, though the people selling fresh vegetables would like to convince you otherwise. We'll admit that fresh veggies are great, when you can get them; but as purveyors of fine frozen vegetables labels, we know that frozen veggies are just as good.
One benefit of frozen vegetables is that they rarely need syrups or sugars as preservatives, unlike frozen fruits, so you have fewer carbs to worry about. Check any custom printed frozen vegetables label, and you'll see. But here's the thing: if that custom frozen vegetables label wasn't made right, you may end up looking at a blank package a few months down the line. Like all freezer labels, frozen veggies need durable labels made from the proper materials capable of standing up to the cold.
Most important is the custom vegetables label's adhesive. It had better stay on the package forever, or how will you know what's in the container? That means it has to have a high tack (stickiness) that keeps it stuck in very cold temperatures. All our freezer labels here at Etiquette Systems—in fact, all our sheet labels—are rated to -60 degrees Fahrenheit. That's Antarctic cold. The adhesive also has to be able to handle the moisture and frost of freezers without losing tack or readability. It should go without saying that the face stocks of our custom and print your own frozen vegetables stickers will also handle any conditions a standard food freezer can dish out.
Isn't it time you ordered your frozen vegetables labels from Etiquette Systems? Just let us know what you need, and we'll get a quote out to you quicker than you can say Jack Frost.