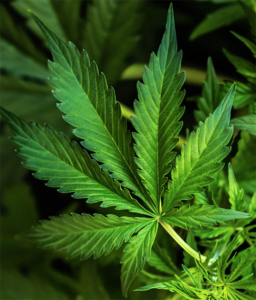 Cannabis products have become all the rage, now that marijuana is a legal for medicinal and recreational use in the majority of North America. What does that mean to us? That the market for cannabis product labels is skyrocketing.
Now, you might think there wouldn't be much of a market for cannabis refrigerator labels and freezer labels, but if so, you're thinking small. Cannabis is no longer just buds and blunts. THC and cannabis oils are major ingredients in everything from vape liquids, to medications, popcorn, cheese, cotton candy, and ice cream. And no, we're not kidding. According to industry sources, cannabis ice cream in the new craze! Can cannabis popsicles be far behind? People are already making them in the kitchen, and we suspect they'll soon be professionally manufactured as well. Luckily, we make ice cream labels galore, and popsicle labels too.
Not only that, cannabis confections (candy, cookies, cakes, even power bars) are on the rise. Many are susceptible to melting, which means they need sturdy refrigerator and freezer labels designed to handle not just the cold and moisture endemic to coolers and freezers, but also the oily nature of some cannabis products. Even body creams can stand to be chilled, so it's best to look for tough freezer labels that can handle the adhesive-deadening nature of not just oily surfaces (since spills are inevitable), but also the deadening caused by cold. The best cannabis refrigerator and freezer labels should also be made of plastic or metallic materials, to better handle the cold conditions and resist spills.
If you need sturdy cannabis labels for use in refrigerators and freezers, we've got you covered. Not only do we have standard sheet labels ready for custom printing, we can also provide the labels with the fold-over tamper proof tabs that are becoming the norm for cannabis products sealed in jars, bottles, and boxes. If there's one kind of product you don't want people tampering with on the shelves, it's cannabis-related ones, whether they're medicinal or recreational in nature. Just give us a call telling us your needs, and we'll get back to you ASAP with a quote.